Purchase Agent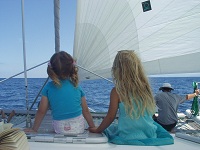 In today's internet society, research is only a click away, and the possibilities unlimited, knowing what information to extract before even a preliminary visit can save significant time and money...
In a sea of yachts and cruisers, the marine leisure market has an infinite and sometimes overwhelming number of possibilities.
A catamaran, monohull, charter investment or fractional ownership what's best for me? We can assist you in defining your requirements appropriate to intended usage and budget. We can guide you through the various pros and cons of vessel ownership and provide realistic cost projections. Saving you time and money in your research phase.