Pre Settlement Inspections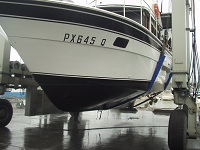 When settlement occurs without you, let us be there as your representative to ensure that the vessel is still the product you purchased.
If you are unable to be present to ensure the condition and inventory of the vessel are as per the day of survey, call us to arrange an inspection prior to settlement. We have many clients that due to work commitments and geographical location prefer to have an inspection carried out prior to settlement or transport / delivery.